What is General Insurance?
This is the insurance of your physical assets. It is a completely different and  specialised field of expertise to Life Insurance.
Acorn is very pleased to use and recommend TOWER  Insurance for all
your 'General Insurance' requirements.
Acorn uses and recommends Tower because their policies are high quality offering better outcomes when the worst has happened.
For example; most insurance companies now require you to state the sum insured for your house insurance. If it costs more than this re-instate your home you will have to pay the balance.
Tower will not limit you to this figure if it burns down so long as you have made a reasonable effort to obtain a fair valuation for the rebuild sum insured.
We use the Cordell Rebuild Calculator to ensure we get it right.
You can ask Tower to insure;
your personal home or business premises
your home or business contents
your personal or business vehicle
they can even insure your pet
If you'd like to see how good insuring your important assets with Tower can be – ask me to get you some quotes by using the contact form.
CLICK HERE to ask Mike to obtain a quote from Tower for you
or ring 0800 226 765 and leave us a message anytime day or night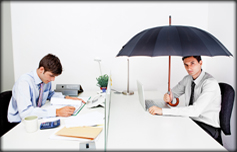 "Mike has been looking after our insurances for 15 years now. He always explains the various insurance options so simply and clearly and helps us decide without pressure. He always gives us immediate responses to our queries and we recommend him highly."
– Gill Needham, Christchurch