Despite the proposed changes to tax rules on property investment in NZ, property has always been a mainstay of wealth creation around the world.
A properly constructed wealth creation plan will consist of a spread of investments to diversify yourself across several areas of investment to minimise volatility in a portfolio.
Now that you're ready to add property to your portfolio, you can choose to do it all yourself or you can get expert assistance from people whose job it is to get it right  every time. Those people are the "Iron Bridge Property" team.
Since 2001 I've been referring my clients to Iron Bridge to help them quickly and efficiently buy a suitable property.
The Iron Bridge System
It is important to note that the service offered by the Iron Bridge team is completely free of charge to you.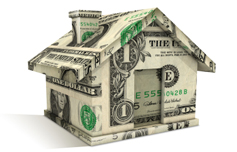 Iron Bridge provides property investors with a complete investment package and assists investors with all the different aspects of investing, including property management, accountancy, insurance, financial advice and ongoing support. They provide their clients with a personalised investment strategy which will fulfil
their specific requirements.
Repay Debt Faster
Let's consider that there are two forms of mortgage debt:
Good debt and Bad debt.
Bad debt is the mortgage on your home, the mortgage that you are not able to claim tax rebates on. As an Iron Bridge client you are encouraged to:
1. Restructure your existing home loan to repay bad debt faster
2. Manage your household income, rental income and tax rebates to best financial effect
3. Living and investment expenses are managed on a monthly basis through a "re-draw" facility
We can help you – "Redraw"
The simple facts are that the more you owe, the more interest you pay. By reducing your home loan, even temporarily, you are saving interest – and that is the key to repaying your home loan faster.
Saving interest means that you will pay the loan off quicker because more of your money is being directed to repay the principal – further reducing the interest costs.
Good debt is the mortgage on an investment property which enables you to claim tax rebates against your personal income.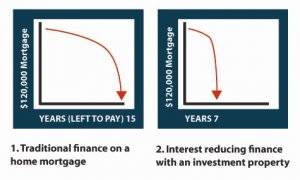 Once you have paid off the loan on your home, you are then encouraged to apply the same debt reduction principals
to paying off the loan on the investment property.
Whilst you still owe money on your personal home, it makes no sense to pay off even one dollar of principal on your investment loan.
Why Choose Iron Bridge Property Investment?
The Iron Bridge Property Investment programme is anchored by six fundamental keys of property investment:
Key 1 – Property Design
Key 2 – Location
Key 3 – Professional Advice
Key 4 – Finance
Key 5 – Insurance
Key 6 – Ongoing Property Management
These "Six keys" are the basis of Iron Bridge's success in helping people to become financially independent. To learn the detail behind these "Six Keys" you'll need to attend an Iron Bridge seminar or have an appointment with Chris Toms from Iron Bridge.
If this information has whet your appetite for more, we recommend you attend one of the regular seminars held around NZ where you can meet the people who run Iron Bridge, learn more in detail and ask questions, CLICK HERE to register for a seminar.
Or, you are welcome to enquire by clicking the link below and we'll arrange for  Iron Bridge's senior adviser, Chris Toms, to visit you at home and give you a personalised presentation without obligation, the only fee is a cup of tea!!
CLICK HERE to enquire further.
"Mike has been looking after our insurances for 15 years now. He always explains the various insurance options so simply and clearly and helps us decide without pressure. He always gives us immediate responses to our queries and we recommend him highly.
Gill Needham, Christchurch