A little bit about "ACORN"
In the beginning…
In 1985, after 7 years in the banking industry in NZ & London, Mike Bennett joined the Life Insurance Industry as an Insurance Adviser.
In 2001 he started 'Acorn Insurance & Investment Ltd' with the key principle; "to satisfy the insurance and investment needs of New Zealanders with the best products and service possible".
Philosophy…
To achieve the guiding principle of 'best products and service'  Acorn Insurance uses industry research tools to identify the best products and prices to meet our client's needs.
As a Financial Advice Provider Acorn has agencies with most of New Zealand's major insurance companies which means we are free to use whichever products best meet our client's needs.
Believing that if we get it right for our clients we will achieve win-win solutions.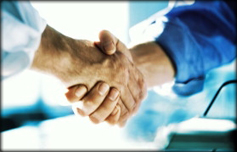 We also recognise that nearly all insurance solutions are a compromise between the benefits you'd like to have versus the premiums you're prepared to pay – with this in mind we WON'T be trying to sell you more insurance than you need or want !!
In fact, Mike Bennett will discuss your objectives, attitudes and needs and help you design your own policy –
– you can't do better than that !!
"Mike has been looking after our insurances for 15 years now. He always explains the various insurance options so simply and clearly and helps us decide without pressure. He always gives us immediate responses to our queries and we recommend him highly." – Gill Needham, Christchurch