1. What is Trauma Insurance?
2. What conditions does Trauma Insurance Cover?
3. How much Trauma Insurance do I need?
4. How much does Trauma Insurance cost?
1. WHAT IS TRAUMA INSURANCE?
Trauma Insurance is the payment of a tax-free lump sum of money if you're diagnosed with one of up to 45 critical medical conditions.
More and more of us are suffering major medical conditions and due to our amazing health professionals we're not dying from them, but our finances suffer while we recover.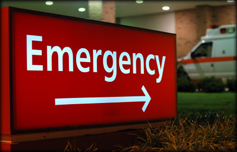 The money can be used for any purpose you like e.g. taking time off work to recover, sitting on the beach in Fiji while you recover, paying for medical treatment (if you didn't have Health Insurance) or ticking something off your 'Bucket List'
Trauma Insurance is also called; Vital Cover, Living Assurance, Critical Care & LifeCare.
NB; you must survive the event for 14 days to be able to claim.
2. WHAT CONDITIONS DOES TRAUMA INSURANCE COVER?
Some policies provide an option to insure just the most common conditions (it's cheaper) whilst some companies offer all the conditions as standard.
Most bank trauma policies only cover a basic 13 conditions.
How would you feel if you were diagnosed with one of the conditions the bank policy DIDN'T cover – and then discovered it could have been covered if you'd used an Insurance Adviser to find you the best cover?
Basic Cover Conditions;
| | |
| --- | --- |
| Blindness | Certain types of cancer |
| Coronary artery bypass surgery | Diplegia |
| Heart attack | Hemiplegia |
| Kidney failure | Major organ transplant |
| Multiple sclerosis | Paraplegia |
| Quadriplegia | Stroke |
| Tetraplegia | |
Comprehensive Cover Conditions;
| | |
| --- | --- |
| Accidentally acquired HIV infection | Major burns |
| Adult onset diabetes | Loss of speech |
| Aplastic anaemia | Meningitis |
| Alzheimer's disease/dementia | Motor neurone disease |
| Angioplasty | Muscular dystrophy |
| Benign brain tumour | Occupationally acquired HIV |
| Cardiac arrest | Parkinson's disease |
| Cardiomyopathy | Pneumonectomy |
| Chronic liver disease | Pulmonary hypertension |
| Chronic lung disease | Severe osteoporosis |
| Coma | Severe rheumatoid arthritis |
| Encephalitis | Surgery of the aorta |
| Heart valve replacement | Intensive care benefit |
| Loss of hearing | Loss of independent existence |
| Loss of limbs and/or eyes | Major head trauma |
3. HOW MUCH TRAUMA INSURANCE DO I NEED?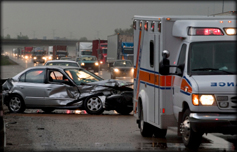 Trauma Insurance is fairly costly (compared to the cost of Life Insurance)due to the very high incidence of claims, so it's important to only insure what you need.
Considering you will most likely survive, you need enough to cover the bills or lost wages until you return to work. Therefore we suggest insuring the equivalent of 6 months after tax income as a minimum and the equivalent of 12 months after tax income as a maximum.
You can, of course, insure any amount your budget allows !
4. HOW MUCH DOES TRAUMA INSURANCE COST?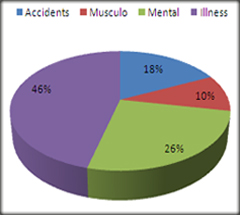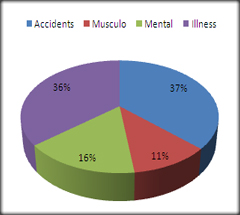 (these are the approx prices for a person in good health)
Prices assume the benefit is "Accelerated" as part of a package.
If you earned $50,000pa and were to insure equivalent of 6 months after tax income ie: $20,000 and you are;
30 yr old male, non smoker = $1.87pm
30 yr old female, non smoker = $1.84pm
40 yr old male, non smoker = $4.31pm
40 yr old female, non smoker = $4.31pm
50 yr old male, non smoker = $12pm
50 yr old female, non smoker = $9pm
NB: These prices are indicative only. Even if you are a 40 year old male, the price can vary greatly between companies; and remember the "Acorn" guarantee to get you the best price possible and beat any written quote you already have !!
DISCLAIMER; These explanations and comments are general in nature only. You must refer to the appropriate policy document wordings for full and complete understanding.
"When my life was turned upside down by depression, I lost my business and my husband. But thankfully Mike looked after me, helped me with my Income Protection claim, and the money I receive monthly has helped me to keep my house so my children and I have a place of our own to live together. Thanks Mike."
– Name withheld by request