1. What is Life Insurance?
2. Lump Sum Benefits
3. Regular Monthly Benefits
4. Optional Extra – Terminal Illness Booster
5. I have some health issues, what will this do to my premiums?
6. Uninsurable people – 'Golden Life Plan' or 'Funeral Plan'
7. Why do Life Insurance premiums keep going up?
8. How much Life Insurance do I need?
9. How much does Life Insurance cost?
If you know what you want  CLICK HERE to request a quote from Mike.
1. WHAT IS LIFE INSURANCE?
Life Insurance is a tax free amount of money paid to the policy owner (or your estate) should you die or become terminally ill. The money can be paid out as a 'lump sum' or as a 'regular monthly amount' (but you must choose which option when buying the policy).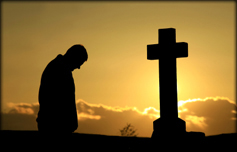 The benefit is paid whether the death is caused by an accident or an illness and even pays out for suicide if the policy is more than 13 months old.
Some Life Insurance is essential, even if you're young and 'bullet-proof'! Please don't leave your parents with the cost of your funeral or paying off your debts.
BUT WHAT IS IT REALLY? – HERE'S AN ANALOGY!
Let's imagine you went to your bank manager and said "I want you to open a bank account for me and put $250,000 in it.
You can charge me an account fee of $19 per month and I want my family to be able to access this money if I die to ensure they can pay the bills and mortgage etc."
"But I won't be offering any security against this overdraft AND if my family needs to use it, they will never pay you back and you will never ask for it back – okay?"
What do you think the Bank Manager will say to that request ??
THAT'S LIFE INSURANCE !!
2. LUMP SUM BENEFITS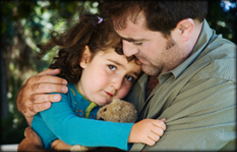 Life Insurance is a tax free amount which is generally paid as a lump sum. The beneficiary would use the money to pay off the mortgage, debts and funeral then invest the balance and hope it lasts long enough to maintain their lifestyle until they can return to the work force or until the kids went to school or left home.
NB;  MOST PEOPLE ARE UNDER INSURED BEACUAE THE AMOUNTS YOU NEED TO PROTECT A FAMILY ARE LARGER THAN YOU REALISE !!
3. REGULAR MONTHLY BENEFITS
Most Life Insurance companies now offer an option to receive a tax-free monthly benefit. You can insure the mortgage, debts and funeral with a lump sum and nominate to receive a tax-free monthly amount for anywhere from  2 – 30 years.
The beauty of this method is that it removes the concerns of how to invest the lump sum, or of finding the lump sum runs out too soon !!
4. OPTIONAL EXTRA:
Terminal Illness Booster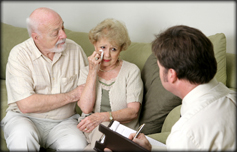 This option will pay an extra 25% of the sum insured if the Life Insured is diagnosed with an illness that Doctors determine will be terminal within 12 months.
This extra money can be used to put your affairs in order before you die; tick off some items on your 'bucket list' or simply take the family on holiday to Disneyland.
This ensures the base amount remains intact for your beneficiaries.
5. I HAVE SOME HEALTH ISSUES, what will this do to my premiums?
(see 'Health Loadings on Premiums' under Premium Options page for more info).
6. UNINSURABLE PEOPLE – 'GOLDEN LIFE' or 'FUNERAL PLAN'
If you have significant health problems that mean you are uninsurable for normal Life Insurance, you can still protect yourself and your family with the 'Golden Life Plan'
The Golden Life Plan is designed to cover the cost of a funeral.
The Life Assured is immediately covered for accidental death.
If the Life Assured dies from natural causes:
– in the 1st  year there is a refund of 100% of premiums paid.
– in the 2nd year there is a refund of 150% of premiums paid.
– from 3rd year onwards you are covered for the full insured amount.
A 65 year old male non smoker paying $40pm would be insured for $7,800.
7. WHY DO LIFE INSURANCE PREMIUMS KEEP GOING UP?
Life Insurance premiums are either a 'Rate for Age' or 'Level' Premium structure.
For a full explanation of the difference and how it affects you, refer to the section called 'Rate for Age vs. Level Premium' in the Premium Options page.
8. HOW MUCH LIFE INSURANCE DO I NEED?
If you're young, no dependents, mortgage or debts you probably just need enough life insurance to cover a funeral to ensure your parents aren't left distraught at your death AND have to find $10,000 to pay for your funeral.
If you have a mortgage and/or dependents then you need to insure the amount of your mortgage PLUS debts PLUS funeral costs PLUS enough money in a lump sum or regular monthly amount to replace some or all of your income until your dependents can become self sufficient. e.g. until pre-schoolers go to  Primary School; or Primary Schoolers go to High School.
9. HOW MUCH DOES LIFE INSURANCE COST?

(This is a guide only; they are the approx prices for a non-smoker in good health)
| | | | |
| --- | --- | --- | --- |
| To insure | $250,000 | $500,000 | $1,000,000 |
| 30 yr old male | $19pm | $32pm | $55pm |
| 30 yr old female | $13pm | $20pm | $33pm |
| 40 yr old male | $24pm | $40pm | $72pm |
| 40 yr old female | $21pm | $35pm | $62pm |
| 50 yr old male | $60pm | $108pm | $200pm |
| 50 yr old female | $45pm | $80pm | $146pm |
| 60 yr old male | $187pm | $342pm | $641pm |
| 60 yr old female | $126pm | $229pm | $429pm |
These prices are indicative only. Even if you are a 40 year old male, the price can vary greatly between companies; and remember the "Acorn" guarantee to get you the best price possible on life insurance and beat any written quote you already have !!
DISCLAIMER; These explanations and comments are general in nature only and do not replace proper advice from a qualified Insurance Adviser. You must refer to the appropriate policy document wordings for full and complete understanding.
"My partner and I have used Acorn Insurance for the last four years. We have both found the service we receive to be second to none and we feel we receive comprehensive advice and full disclosure." – Nadine Huston

"When my life was turned upside down by depression, I lost my business and my husband. But thankfully Mike looked after me, helped me with my Income Protection claim, and the money I receive monthly has helped me to keep my house so my children and I have a place of our own to live together. Thanks Mike."
– Name withheld by request